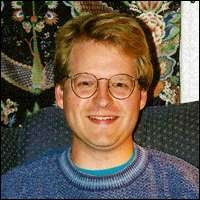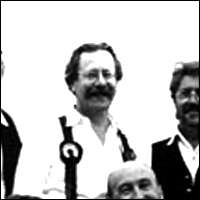 Let sweet earth and flowers be their memorial revised 27 September 2001
Sally Shaw calls for a green tribute to dancers Steve Adams and Chris Carstanjen, and the thousands buried in the New York rubble
---
Memorial for Christoffer 21 September 2001
Steve Howe gives details of a memorial for Christoffer
---
Dancers lost in US terrorist attack 18 September 2001
Tributes have come in from both sides of the Atlantic for two members of Marlboro Morris Men, both lost in the terrorist attack on New York on 11 September, 2001.
---
A place in the set for departed friends 19 September 2001
Marlboro Morris Men made a symbolic gesture in honour of absent friends when they danced out exactly a week after the terrorist attack on the World Trade Center.
---
'I loved both of those guys. More than I can say' 19 September 2001
Fred DeVecca recalls his lost team mates and tells the Morris Dance Discussion List: "I will always feel their presence when I am dancing, singing at a pub, or simply hanging around a table drinking beer and telling stories. We will go on."
---
No vengeance against innocents - a wife's plea 19 September 2001
"The violent death of an innocent should never be avenged with yet more violence against innocents." Jessica Adams tells television viewers of her missing husband's passionate belief.
---
A moment's encounter lingers on 19 September 2001
&quotWe were recalling some of the things he did and we were just rolling on the floor laughing.&quot B J Roche writes of Christoffer Carstanjen in The Boston Globe.
---
'Also known as Mr. Wonderful' 19 September 2001
Words of wisdom on Christoffer Carstanjen's website: &quotPractice random acts of kindness. Learn the meaning of Life. Plan for the future. Don't let the turkeys get you down. Take care - Christoffer.&quot
---
And the show goes on... 19 September 2001
"We miss them and will dance to celebrate their love of life." A brief, subdued tribute on the Marlboro Morris website.
---
---
These tributes have been compiled by Shave The Donkey, the on-line morris newspaper.
©2001 Simon Pipe, Mark Rogers